Resume
EDUCATION
Weißensee Academy of Art, Berlin—MA, 2017-2019
Shenkar College for Art and Design, Tel-Aviv—BA, 2012­­­­-2016
SELECTED GROUP SHOWS
«Zeitraum für Zweifel», Top e.v, Berlin, 2022
«I've Got You Under My Skin», Künstlerdorf Schöppingen, Schöppingen, 2021
«Women in Labour», A Room of Her Own, Berlin, 2021
Festival der Weißensee, Online Exhibition, 2020
«The Rolling Art», Online Exhibition, 2020
Rundgang, Weißensee Kunsthochschule Berlin, 2019
«Sichtweisen», Künstlerhaus Bethanien, Berlin, 2018
«Slavic Girls» IPF—Independent Photography Festival, Melbourne, 2016
«Eternity», Edmond de Rothschild Foundation, Tel-Aviv, 2016
AWARDS
AICF—America Israel Cultural Foundation, Artist Grant, 2016
RESIDENCIES
Stiftung Künstlerdorf Schöppingen, Germany, 2021
Ateljé Stundars, Finland, 2021
TALKS AND WORKSHOPS
«За Вашу и Нашу Свободу / Za waszą i Naszą Wolność / Für Deine und Unsere Freiheit», Workshop, Weißensee Kunsthochschule Berlin, Germany, 2022
Artist Talk, Yrkeshögskolan Novia—The Novia University of Applied Sciences, Finnland, 2021
SELF PUBLICATIONS
«i Hate You So Much Right Now», Israel, 2017
«Slavic Girls Magazine», Israel, 2016
CATALOGS AND PRESS
«Stipendiat:innen 2021», Stiftung Künstlerdorf Schöppingen, Germany, 2021
«Nothing's Gonna Change My World?», Raum WWW, Germany, 2021
«Artist of the Week—Anisia Affek», Art Connect, Germany, 2021
«Create art and get inspired—in one day. About 100 artists produced a work of art within a day, and passed it on to another artist who inspired it», Haaretz, Israel, 2020
«Featured Artist—Anisia Affek», AICF—America Israel Cultural Foundation, USA, 2020
«Featured Artist—Anisia Affek», The A5 Magazine, Israel, 2017
«Slavic Girls», Curated By Girls Magazine, Germany, 2016
«Getting Started—the most promising graduates of art and design schools for 2016», Mako Magazine, Israel, 2016
«Duality in design and business—Double Refugeehood», Yale University, School of Management, USA, 2015
Statement
Anisia Affek is a Slavic artist based in Berlin. In her multi-disciplinary work, she aims to question our understanding of national and self-identity. Her practice concerns issues of cultural erasure and the survival of identity in oppressive environments.
Affek's practice is based on academic writing, installations, and printed matter that challenge our perception of belonging and the recognition of «us» versus «them.» Her work also have a personal aspect, as it is deeply influenced by her Ukrainian-Russian-Mongolian roots and her growing up as an immigrant child in Israel. She works with different mediums, such as photography, film, collages, and textiles, as she provokes our ideologies and ethics about who we are and where do we belong.
Interests&
Fascinations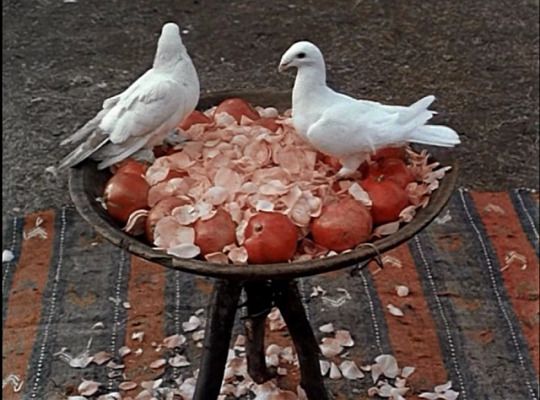 Reading
Qu'est-ce qu'une nation?
Ernest Renan

Imagined Communities:
Reflections on the Origin and Spread of Nationalism
Benedict Anderson

The Invention of Tradition
Eric Hobsbawm &Terence Ranger

Bandits
Eric Hobsbawm
Différence et Répétition
Gilles Deleuze
Women who Run with the Wolves:
Myths and Stories of the Wild Woman Archetype
Clarissa Pinkola Estés
Myrllen's Coat
Catherine Heard
Department of Visual Arts, The Marilyn I. Walker School of Fine and Performing Arts, Brock University

Agnes's Jacket: A Psychologist's Search for the Meanings of Madness
Le Deuxième Sexe
Simone de Beauvoir